Morfit® Electric Adjustable Lumbar Support
Morfit® Electric
Morfit® actively
corrects your posture for you.
*This is demonstration only. Morfit® is designed to work best in a vehicle seat.
The Morfit® Intelligence.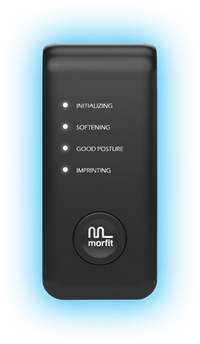 Morfit®'s smart electric pump
designed by our medical and engineer teams
uses technology to automatically set your Morfit®
with the press of a button.
Introducing Interlock Foam™.
The secret to Interlock Foam™ is the ability to morph from SOFT to FIRM.
This process can be repeated thousands of times.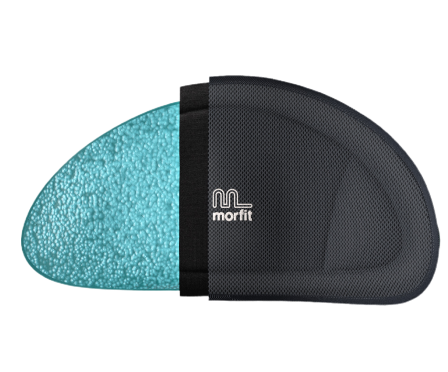 Ergonomic fit, every time, for everyone.
Morfit® remembers your unique shape.
In only 40 seconds, with a simple button press, Morfit® finds and memorises your exact shape, whoever you are.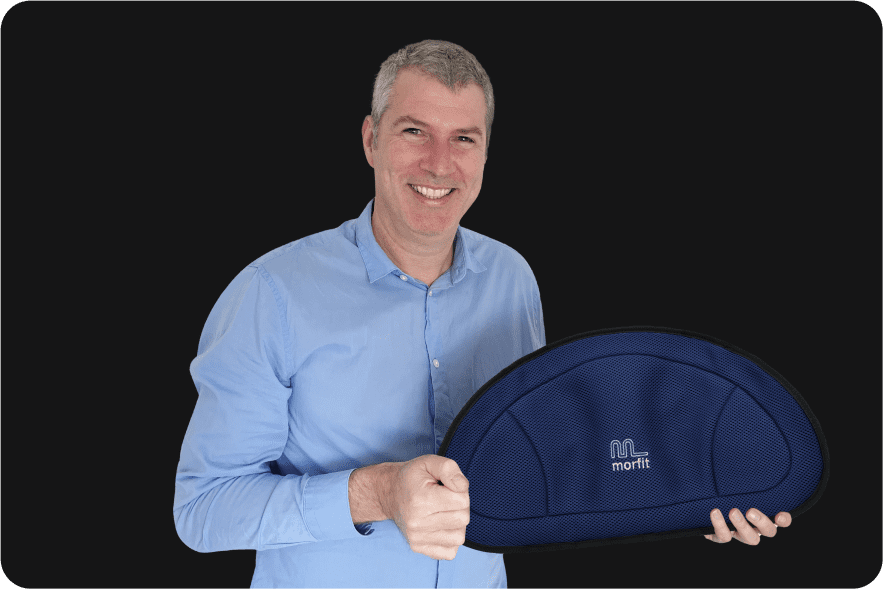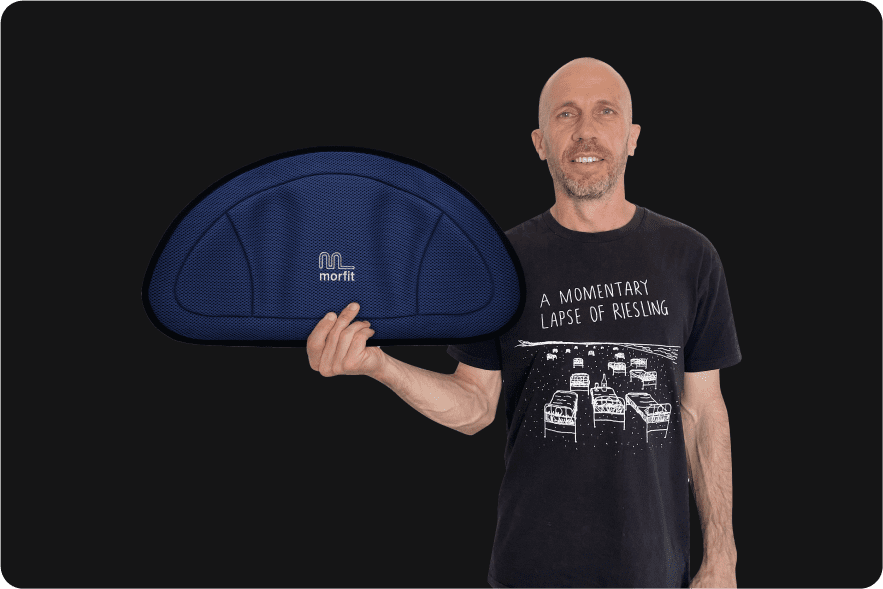 Rechargable with USB-C cable*.
One charge gives 100+ program cycles.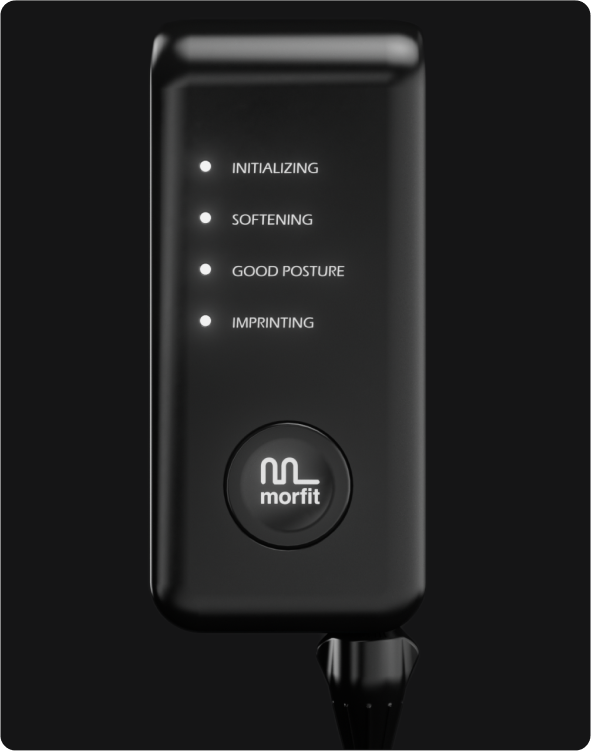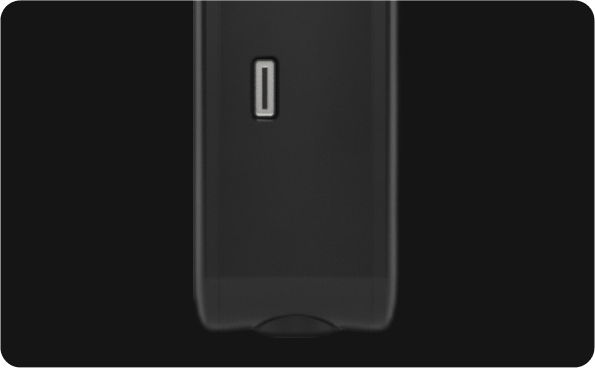 *USB-C Cable supplied.
Precisely supports your spine, reducing back pain.
Driving pain stops when your spinal curve is both accurately and firmly supported.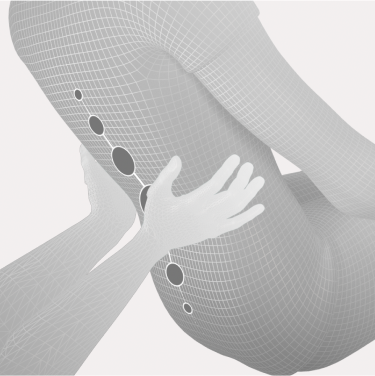 Morfit® holds its shape under pressure.
Leaning back creates on average 10kg of pressure* on the back support.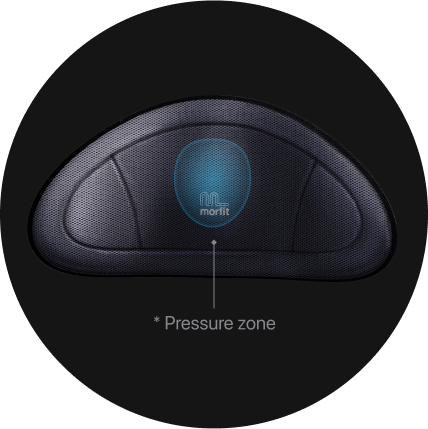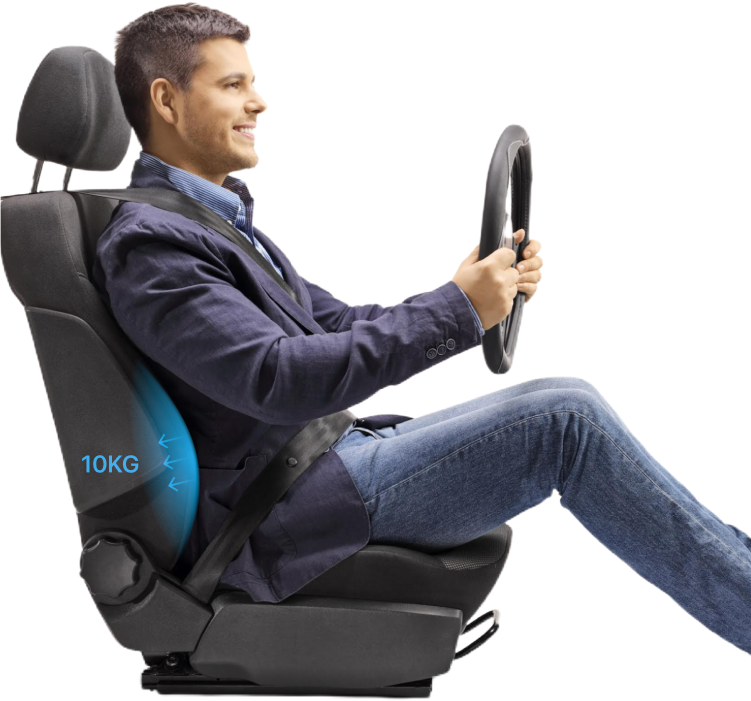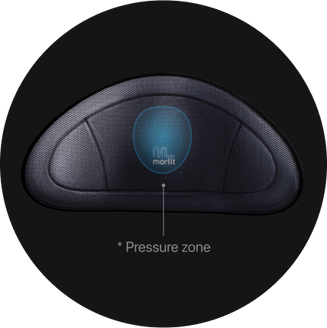 Morfit® is slim enough to fit neatly into the small of your back.
You still get support of your pelvis and upper back with a perfectly fitting Morfit®.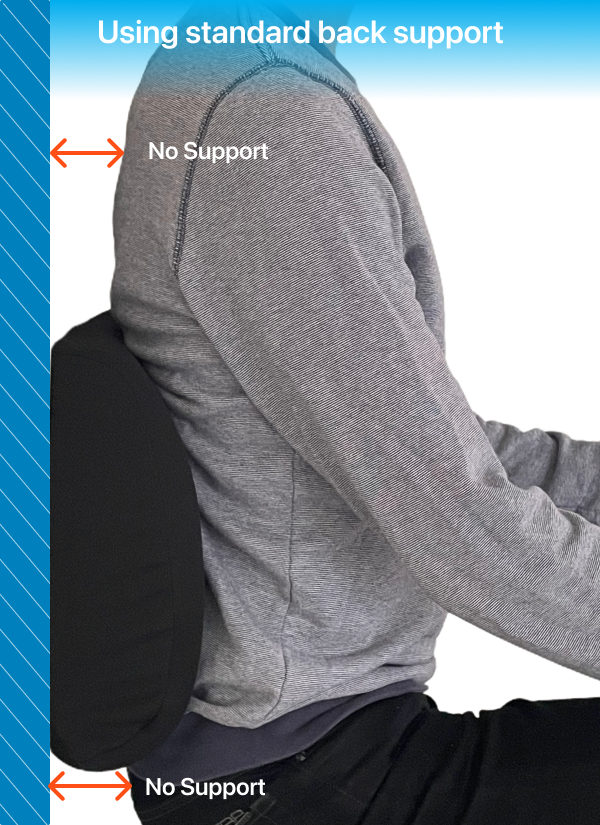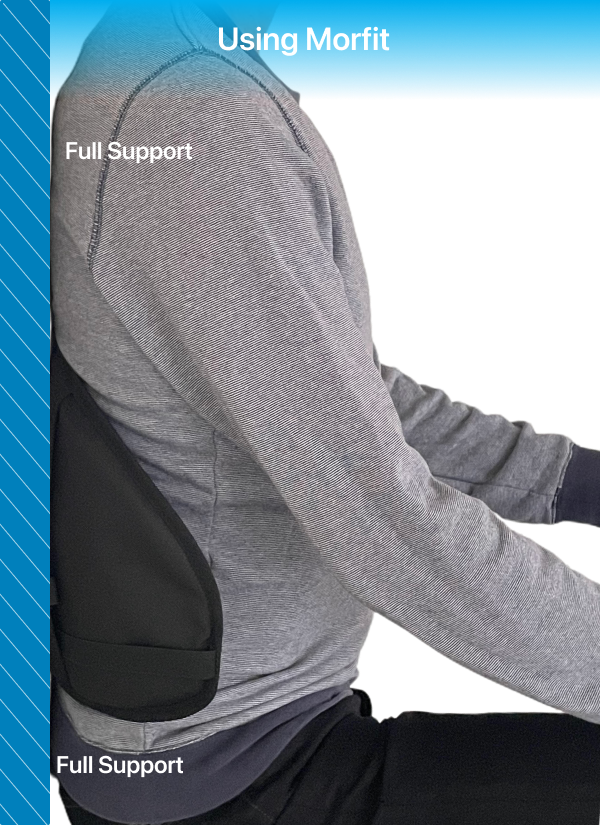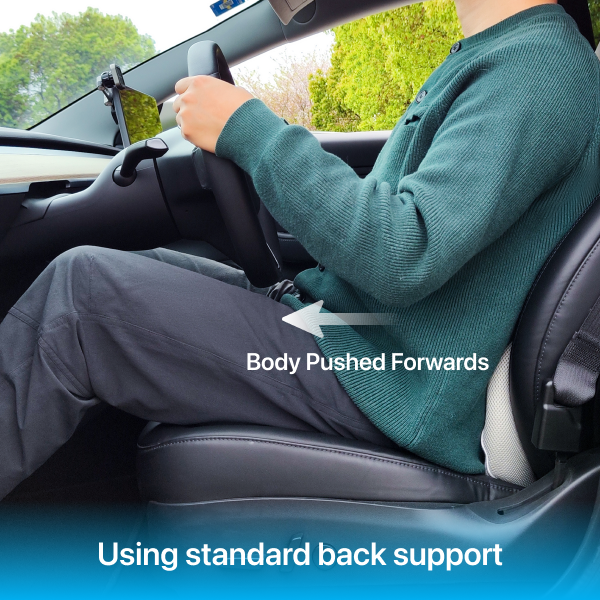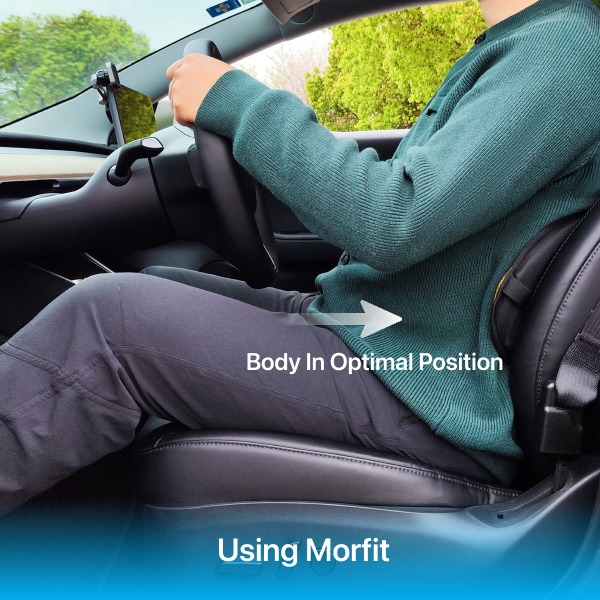 Morfit® keeps you in the back of the seat.
Which Morfit® is right for you?
Morfit® Electric
Pump
Electric - fully automatic
Program controlled
Single button press
Rechargeable - Li-ion battery
$149
Morfit® Original
Pump
Hand operated
Totally manual
Two hands required
No battery required
$109

Medically endorsed.
Health professional recommended.
Morfit® Original is a registered medical device. It really works, that's why more health professionals recommend Morfit® to their patients.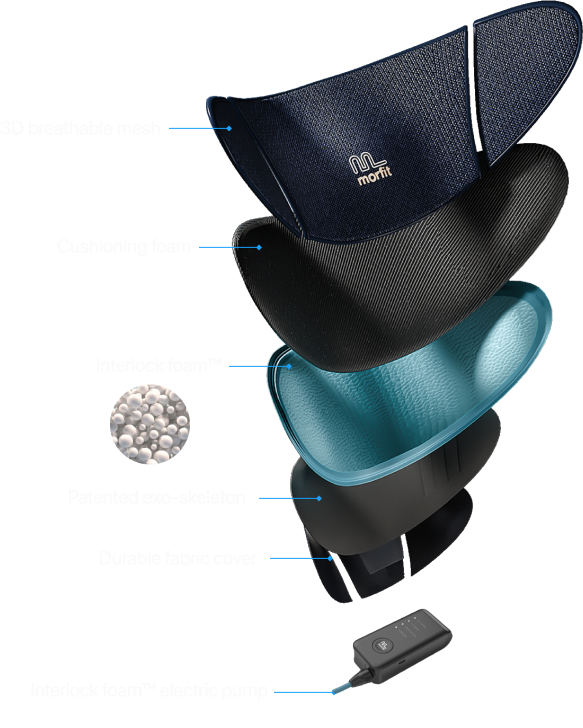 Built to last.
Morfit® has been designed with care.
The cover is durable and washable.
All components are replaceable.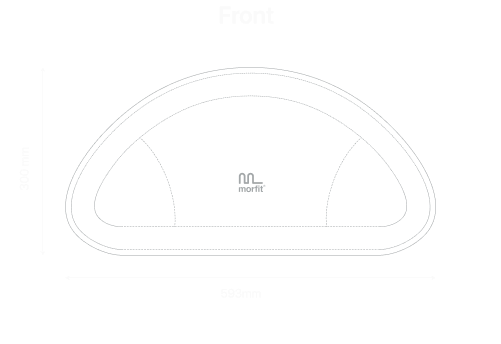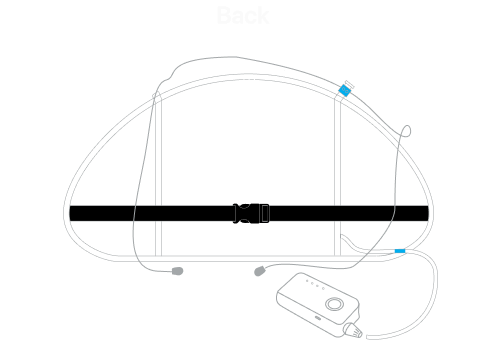 Specifications
Morfit® Electric: model No.002.
Colour: Onyx Black.
Lumbar support unit.
Dimensions: 590 x 300 mm.
Net weight: 460 g.
Straps: Vertical and horizontal. Elastic and adjustable.
Cover: 3D mesh. Removable. Machine/hand washable.
Active material: Morfit® Interlock Foam™.
Electric pump unit.
Color: Charcoal Black.
Dimensions: 120 x 54 x 32 mm.
Net weight: 200 g.
Battery: 3.7V. Rechargeable. Li-ion.
Package.
Packaged dimensions: 593 x 295 x 48 mm.
Packaged weight: 1.01 kgs.
Free shipping
Product shipped from Ontario, CA
Free shipping (3-7 working days)
Via USPS, UPS or FedEx Ground
One Year Warranty
All goods come with one year warranty against defective parts and workmanship.
30-Day Return
'Relief or Return' - If Morfit® does not reduce your pain, return it to us for a full refund.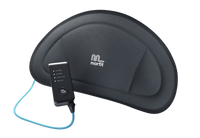 Accepted payments


One of a Kind
This product is one of a kind because it gives support to the COMPLETE lumbar region of the back. Most other lower back support pillows, devices, etc. give support directly behind the back only -- ignoring the curvature that starts from directly back (where your kidneys would be), then "rounding the corner" to the side. The shape-fitting feature of this device gives full support to this neglected area, making it the best lower back supporting device on the market, in my opinion.
Works well
When properly placed the support helps relive back pain overall. The support works well overall. The supporting elatic band seems to stretch endlessly allowing the support to slide to the bottom of the seat back.
Great Product, First Class Customer Service
I've had chronic back pain for years. The 7-hour car trips to visit our grandchildren were getting difficult. I bought one lumbar support cushion that didn't help much. I decided to give Morfit a try. I placed an order that (I thought) would arrive before our next trip. The updated tracking information predicted the item would arrive just after our departure. I contacted customer service to see if there was any way they could speed up delivery. They couldn't do that, but they did express-ship another cushion. It arrived before we left. I can't claim it eliminated my back pain, but it made a big improvement. I will be taking the Morfit cushion on a train trip next week. I plan to use it on plane fights as well. It is a great product backed up by an outstanding customer support staff.
It works
Better than any other lumbar supports I have tried before
Great support very happy. I would recommend.
I ordered 2 of these lumbar supports for our car that has no bult in lumber support in the front seats. Now that we have been driving around for a month, with these in we have noticed quite a difference. Our backs are not as sore after long drives as they were before.
It took a few goes to get the right profile ( it does say this in the instructions) and that worked well.
I would recommend this product to anyone who needs back support in a vehicle.